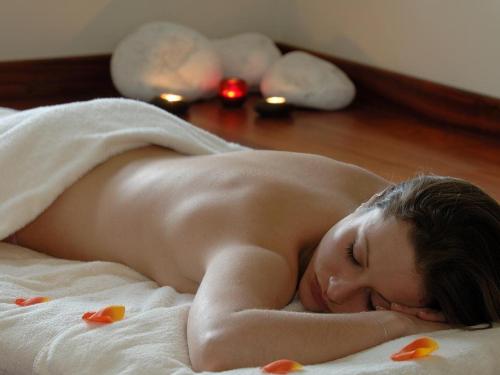 In the left wing of the establishment, there is a magical place : Les Bains de Margaux. The magic operates, you will be in a world of well-beeing?Imagine a different world, where all you have to do is open a door and time stands still ?
The Bains de Margaux Spa is a universe apart, a place to make a complete break and get away from it all, where every detail has been taken care of for your well-being.
You decide on the programme of your choice - one, three or five days ? then sit back and let us guide you.Our staff of professionals (beauticians and receptionists) is there for your benefit to pamper you and make sure you enjoy a memorable stay.
If you want to stay in the mood and prolong the experience, you can take lunch at the Brasserie with its panoramic views from the patio.
Access to the spa is prohibited to children under16.
Our swimming pool will be closed from March 18th to 21st.